Experience is Everything.
Who We Are
We have four decades of experience. Plus, we're the only Certified Master Rug Cleaner in the South Carolina Lowcountry.
Gerald Brant started his carpet and rug cleaning business in 1979, a company run from his home dedicated to providing quality service to his customers. In the late 1980s, Gerald expanded his business to include rug restoration.
In the summer of 2011, Lowcountry Clean Care expanded to a larger, more advanced facility in Hampton, SC – where they are today – allowing more oriental, area, and specialty rugs to be processed and cleaned, resulting in a faster turnaround time for clients. Adding true "green clean" techniques, Lowcountry Clean Care is more efficient and better for the environment. And that means it's better for you, too.
Our Guarantee
We pledge to take the best professional care of your rugs, carpets, and furnishings.
We use the latest and most advanced equipment.
Very simply, we guarantee our work.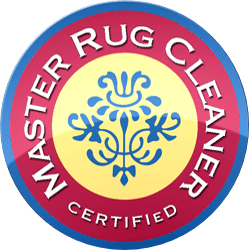 This video demonstrates our green technology on site at Lowcountry Clean Care.
Testimonials
Here's what our happy customers have to say about our services.
Gerald and Nate did an AMAZING JOB! I only wish I had taken before-and-after pictures to show it. They brought life back to our oriental rugs. They picked up all 9 of our large rugs, took them to their warehouse for cleaning, and brought them back the following week. We were so impressed, we had them do our couches next. As far as the cost goes, I truly believe you get what you pay for and their prices were on par with the value. They are next-level amazing for sure!
They did a fantastic job on our 9×12 Tufenkian rug – it had a number of pet stains that he wasn't positive could be removed. They kept in constant contact with pictures, etc. Our rug came back completely clean with no stains visible – they picked up and delivered our rug as promised and on time. Couldn't be happier and would absolutely recommend Lowcountry Clean Care!
A plumbing leak saturated my wool rug. I called Lowcountry Clean Care at eight in the morning, and they were on-site a couple hours later to pick up my water-logged rug. It came back a week later in better condition than before the leak. These guys are simply amazing! And incredible customer service, too. I'll never use anyone else for my rugs, draperies, and upholstery.
Lowcountry Clean Care is a very dependable company and they do a great job.
This company is absolutely five star. They did a gorgeous job of cleaning and restoring my damaged oriental rugs well beyond my hopes and expectations. Outstanding service, extremely professional, and highly, highly recommended.